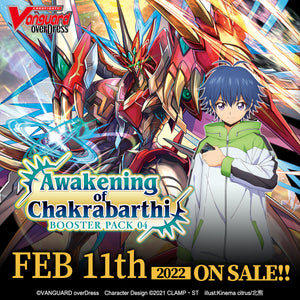 January 31st, 2022 Weekly Update - The Between Release Installment
Welcome back to the Strictly Broken Weekly Update! Sponsored by no one else, but Strictly Broken! We are in between releases, but that doesn't mean the work stops for us here.
Our staff is always available to help during weekdays, on our Facebook page or by email at: questions@strictlybrokentcg.ca. Every email is always handled personally by one of our staff, so don't be shy if you have any questions about our site or your order, we're always going to be able to help.
Now let's get into our Strictly Broken update.
Shipment Updates
Today we're gonna take some time to tell you all about our shipments and how they have been affected. For the past two years current events have taken hold of shipment companies, causing delays and lost packets. We do want to remind everyone that each order is packed with care by our shipping team and shipped via Canada Post for Canada and USPS for most other places.
Recently we have had to resort to swapping USPS for a select few countries, for other couriers such as DHL and Asendia. While this has been mentioned quite a few times in almost every single other blog post it still retains true, that Australia and New Zealand are the biggest affected by this. We are currently unable to send untracked shipments to these regions, so please bear with us when we send out an email regarding your order to these areas. 
We do recommend tracked packets for the time being as getting the assurance that an item will arrive is best done this way. Our items are freely tracked in North America when you place an order over 80$ in the US and 120$ in Canada. Tracked shipping is also available for your parcel for the cost of 10$CAD in North America. International tracking is available starting from 29.99CAD.
While we do our best to make sure every item is delivered, please ensure that you give us your address as clear as possible. Delays are inevitable during this time, but if you have questions about an order we will always be able to help.
Pre-Orders
Our pre-orders for the next installments of the V Clan Collections, Volume 3 and Volume 4, are now available on our site! There are a lot of exciting new units this set, so make sure to get your order in today!
D-BT04 Awakening of Chakrabarthi is releasing in a week and has some hot ticket items restocked here, along with the holofoil cards! We are anticipating a very big release for this set, get in your order in now, so you don't have to worry about it later.
The next Weiss Schwarz set release will be Rent-A-Girlfriend coming on February 11th and is available for pre-order along with many other Weiss Schwarz sets on our site!
That's all for this weekly update! Follow us on Facebook, Twitter, and Instagram for all our news updates.
Don't forget to check out our team running our Twitch Channel and Youtube Channel, and you should too! They make great content, so remember to like, follow, and subscribe! 
Use your favorite sponsored player code for 5% off your purchase on anything in our entire store! Be sure to stay tuned for the weekly update every Monday!
Image via ©bushiroad All Rights Reserved.
---